Yeah! It's time to go back to Tanzania. Seems like we've only been home a short while but we've stayed tight with our friends and Plaster House and they are calling us back.
Quick catch-up. Some of you may remember that last summer my oldest daughter, Anna, then 13, and I spent the month of June volunteering at The Plaster House in Arusha, Tanzania. Anna's essay, This I Believe, appeared on this website, A Writer's Space, in the Fall 2015. Pictures of the children we got to know and love are on the website gallery. This time my youngest daughter, Layla, 10, and I are headed back to volunteer.
Why now?
A team of surgeons from Colorado travels to Arusha twice a year to perform reconstructive surgery on children with clubfoot, cleft palette/lip, burns and to train local surgeons and anesthesiologists, gratis. These children rehab at The Plaster House. The doctors arrive February 5 for one week and Layla and I will be there to help in any way we can.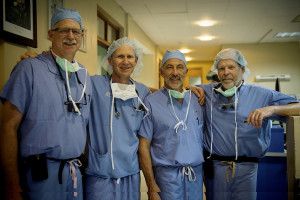 ***
But there's a little more to it.
Two documentary filmmakers are coming with us. Lane Brown and Tom Attwater, of the University of Montana digital filmmaking program will be filming one child's journey from her home, to Plaster House, to the Arusha Lutheran Medical Centre for surgery, back to Plaster House for rehabilitation and, eventually, back home. Lane has filmed in Africa before. Abdulai documents a day in the life of a Ghanian patriarch (https://vimeo.com/87943360, password screener). Lane and Tom together created Woodfire. Filmed near Missoula, it follows Casey Zablocki, through the long process of firing a traditional anagama wood-fired kiln. Woodfire will premiere at The Big Sky Documentary Film Festival in Missoula, February 26.
And, there is still more.
We're taking fifty snuggly hoodies to the Plaster House kids thanks to my friends Addie, Cheryl, Cindy, Jen, Julie, Lydia and Stacie. And we have lots of clothes and shoes donated by Layla's classmates.
And, there's still more.
When Anna and I left Tanzania last summer we vowed we would figure out how to help Plaster House grow. At present, Plaster House is a breathtaking cluster of Spanish mission-style buildings perched on Mt. Meru, an almost three-mile-high volcano that dominates Arusha. But it's full. And when the Colorado surgeons are in town, tents and cots fill the interior courtyard. I cannot overstate the danger of flu or meningitis. Sarah Rejman, the director of Plaster House, has plans for a new dormitory and volunteer housing on land adjacent to the current buildings and owned by Plaster House. I have been dedicated to learning about what it will take to raise the $350,000 needed for the project. It's been a steep learning curve. I am now educated on 501(c)(3) non-profits, crowdfunding and razoo.com, website design, social media, annual reports, five-year plans and oh so much more. I am grateful for my friends who are professional fundraisers and have accepted my invitations to coffee.
I know you guys get this in your email but have you been to my website? I learned when I returned last summer that most readers never go to the site to see the pictures and other stories that are posted on different pages. I dare you. Click here. Enjoy.
I'll be in touch.